I'm pleased to have hosted yet another round of
Weekend Herb Blogging
.Thanks to all the contributors for showing their constant support for the event.
Haalo
of
Cook Almost Anything
(
Australia
) baked these creamy savory Swedish gratin -
Jannson's Temptation
,made with thin sliced potatoes(Rose Virginia or Rose Jersey) flavored with pickled sprats(a small marine water fish like the anchovies).
Claire
of
Chez Cayenne
(
Texas USA
) put together the juicy,sweet,flaky
Strawberry Pastry bites
,as delicious as it sounds,these make perfect little desserts.
Simone
of Briciole(
North California
) made this gorgeous bright
Roasted Red pepper and almond dip
using fresh batch of oven-roasted Round of Hungary peppers (a.k.a., pimento cheese peppers).
Tigerfish
of
Teczcape - an escape to food
,shared with us this hearty pasta dish infused with
Celtuce
,named after its unique characteristics of the celery-like stalk and the lettuce-like leaves. The "meaty" central stem is crispy and tender - almost similar to that of broccoli stem.And topped with succulent pan fried scallops.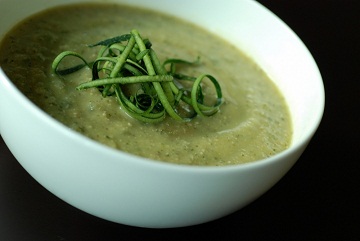 Janet
of
Taste Space
(
Toronto,Canada
) put the giant zucchini to perfect use in this serene green
Creamy Zucchini and Basil Soup
enhanced with richness of cashews and fragrant basil.
Marisa
of
The Creative Pot
(
South Africa
) celebrates spring with this vibrant
Baked Spring Risotto
,loaded with fresh fava beans and asparagus and hint of heat from dried red chillies.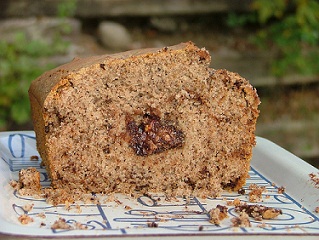 Brii
of
BriiBlog in English
(
Valsorda - Garda Lake - Italy
) baked this distinctive gluten-free
Rice and Buckwheat chocolate cake
with decadent chocolate and nut candy surprise.
Finally my entry of savory
Thyme Olive oil Shortbread
is different from usual with no saturated fats and almost no sugar,still every bit delicious and enjoyable with fewer fat and sugar calories.